2-1-1 San Diego is a resource and information hub that connects people with community, health and disaster services. 2-1-1 hired Analytica to help provide call center analytics in order to gain further insight into caller needs and trends.
PROJECT GOAL:
Provide community planning leaders the ability to analyze and detect emerging trends in community needs related to COVID-19.
PROJECT RESULTS:
Analytica developed interactive Tableau dashboards allowing users to identify trends in call volume and take appropriate action to improve operations
Community leaders were able to analyze calls by geographic distribution, caller demographics, and caller need.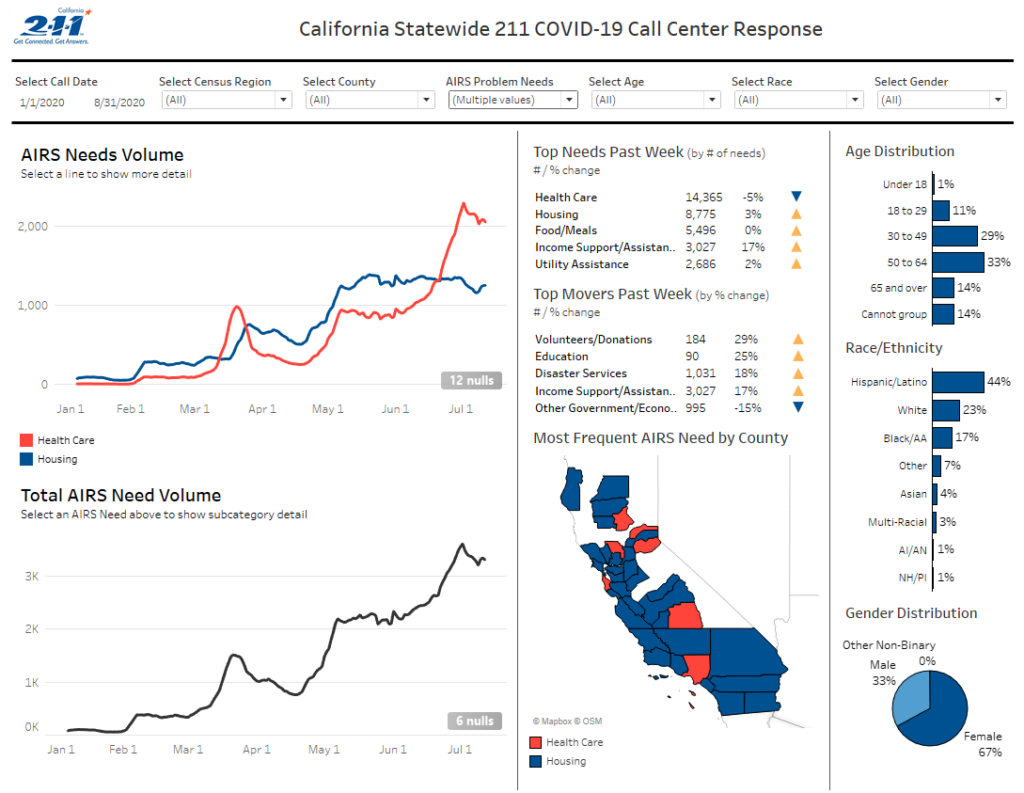 SHARE THIS POST