The Deans for Impact (DFI) Common Indicator System gives colleges of education the ability to uncover the features of educator preparation that matter most. Participating institutions can use data from multiple observation and survey sources to understand if their programs are effectively training future teachers. Analytica Consulting replaced DFI's existing tools with modern interactive visualizations, adding new capabilities and making reports cleaner and easier to navigate.
Project Goal:
Enable DFI member institutions to track and compare the performance of their teacher education programs
Allow stakeholders to analyze the most important factors in the new methodology.
Project Results:
Created interactive visualizations that allows institutions to track their teacher preparation performance over time
Compared their performance to various cross-sections within their institution or the DFI network at-large.
Developed Tableau Prep data flows for data pipeline.
Provided Tableau site setup, security roles, and dashboard administrative controls for additional customization.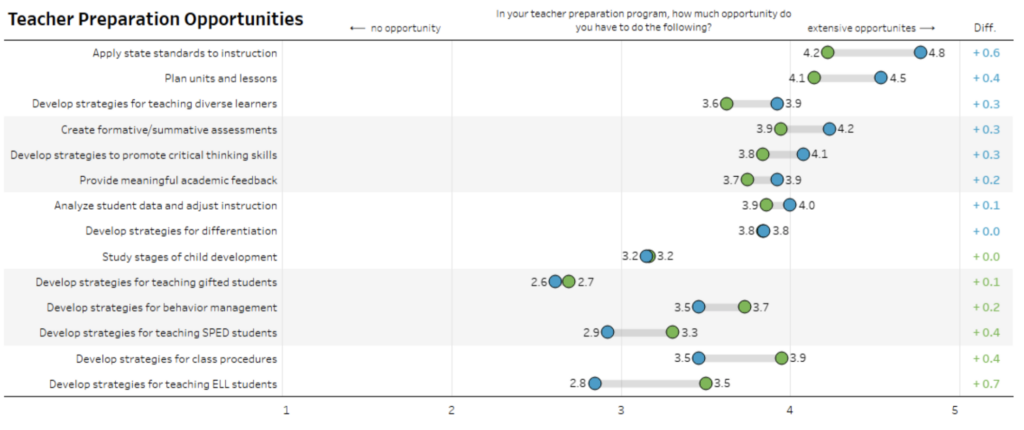 SHARE THIS POST